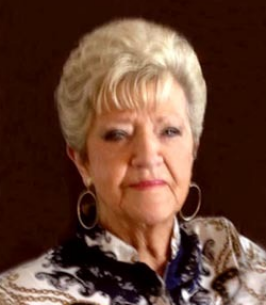 Dolores "Dee" J. Janes, age 88, of Watertown, SD, passed away on Sunday, September 25, 2022 at Prairie Lakes Hospital.

Visitation will be from 10:00-11:00 am, with Dee's memorial service to follow at 11:00 am, on Thursday, September 29, 2022 at the Wight & Comes Funeral Chapel with Reverend Elmer Brinkman officiating.

Dolores "Dee" Janes was born to Wayne and Ruth (Gulbrandsen) Anderson on November 17, 1933 in Racine, WI. She grew up in Racine where she attended Park High School in Racine and graduated in 1951. She worked at Oster Mfg., Hamilton Beach, and AC Spark Plug in Oak Creek, WI. Dee married Ronald Schumacher on August 16, 1952. The couple had two sons, Mark and Gary. Dee and Ronald later divorced and she moved to Huron, SD.

On December 7, 1978 she married Vernon Duane Janes at Huron, SD. The couple lived in Huron for several years before moving to Watertown in 1985. They lived at Lake Kampeska for 18 years. In 2002 Dee and Vern moved into Watertown. Her husband, Vern, owned and operated Sodak Pest Control where Dee was a bookkeeper.

She enjoyed bowling, playing cards and dearly loved her pets. She made sure her cat, Jinx, had a home now that she is gone.

Dee is survived by her Aunt Lois Froseth of Racine, WI, and many special friends, especially Natalie who cared for her.

She was preceded in death by her husband Vern, her mother Ruth Geisner, and two sons Mark and Gary, who were killed in separate accidents in Racine, WI.